I love so many things about the Kentucky Derby. I love horses. I love the way they smell and look and how incredibly intelligent and beautiful they are. The Kentucky Derby showcases all of the beauty and agility of horses, but there is so much that you don't see in the racing business.
A racehorse starts its career at an early age, two years old. At two years old a racehorse is broke to not only be able to carry a jockey on its back, but to know its leads, be able to accurately maneuver on a field of 10 or more horses, and respond to the jockey's slightest cues for different rates of speed. To know all of this means that the horse is getting rode hard at 18 months of age or less. At 18 months a horse is a baby who hasn't fully developed its muscles and bones yet. Being pushed so hard to run at top speeds as a youngster does not lend itself to longevity in a horse's life. https://www.racingexplained.co.uk/racehorses/all-about-the-thoroughbred/ Source
Horse racing is all about money. When you look at the horses at the Kentucky Derby and see their glistening coats and team of trainers and groomsmen around them, you think they have a pampered life full of oats, soft bedding, and clean stalls. They do have those benefits but in return they are forced to run as hard as they possibly can for a mile or more and then when they are exhausted and can hardly run, they are forced to run even harder.
Many horses die on the racetrack and many are injured. An injury means their racing career is over unless the horse is a worthy candidate to be a sire. There is no other need for a horse that can't race.
I do love many things about the Kentucky Derby. I love the pageantry and the beautiful clothes and hats people wear. I love the traditional food that is served like Mint Juleps and Derby Pie. I also love the stories behind the owners of the winning horse. There is usually a great story about a "last chance" horse that wins it all. The excitement and the beauty of Churchill Downs is par to none.
I struggle with my love/hate relationship with the Kentucky Derby. I have been to the Derby twice in my life. Will I go again? I hope so.
Maximum Security Crossing the Finish Line at the Kentucky Derby in May 2019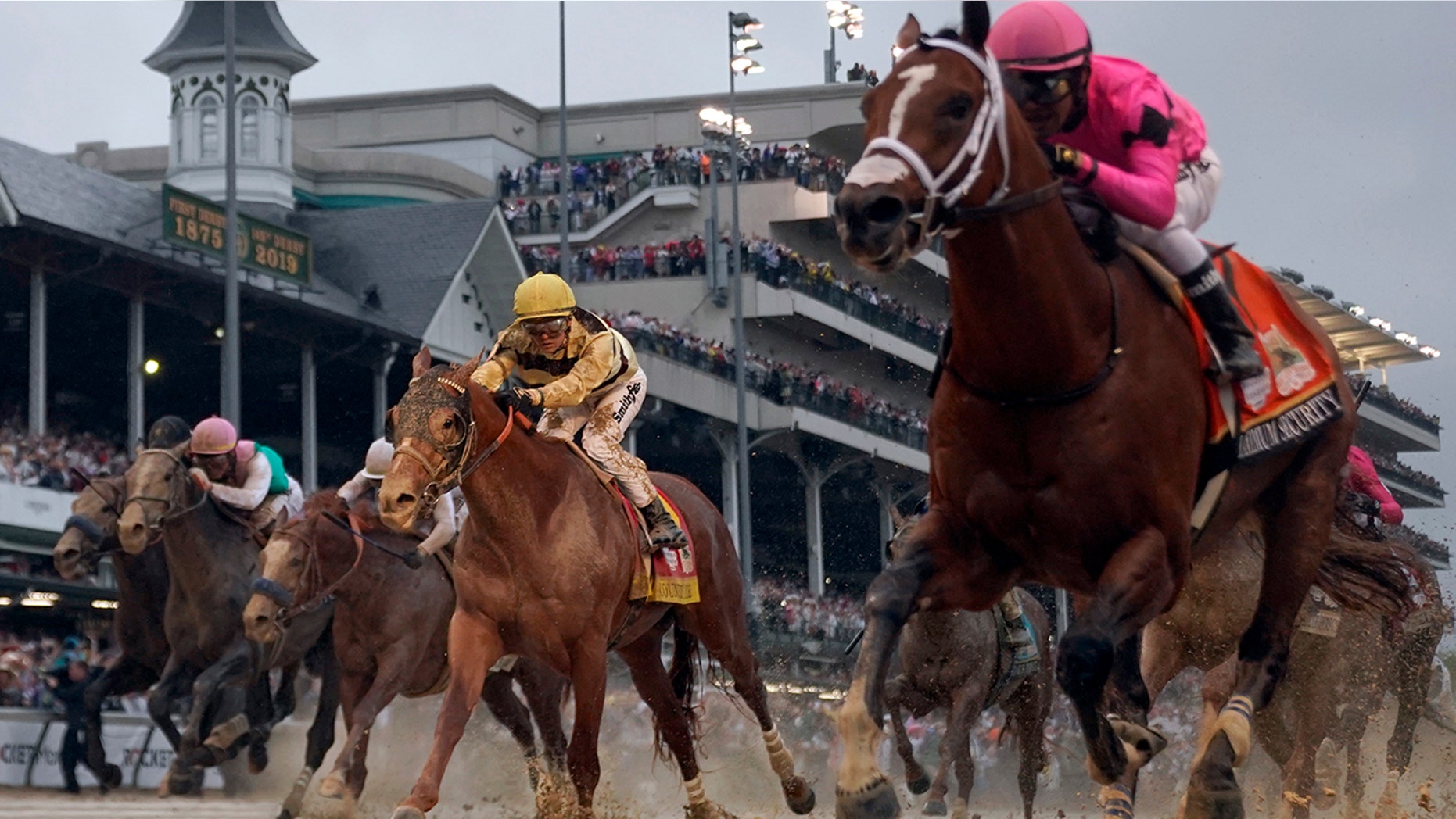 Many Beautiful Hats and clothes are worn at the Kentucky derby